Pre-requisites
1.
Before use, plug your Blockstream Jade into a power source using the provided USB cable and charge the device for two hours.
iOS setup
Tip: Make sure both your Blockstream Jade and your iPhone are fully charged to ensure neither goes in standby during setup.
1.
Turn on your Blockstream Jade and select Initialize to begin the setup process. Choose New to create a new wallet.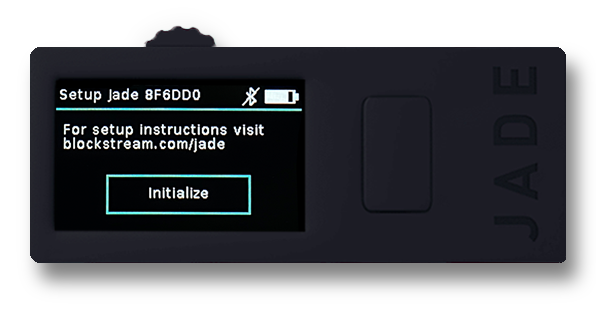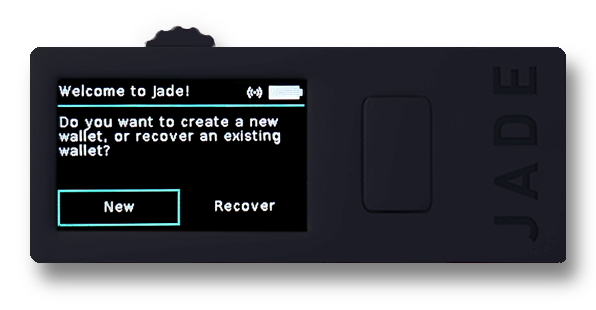 3.
Proceed through the verification process to confirm that you have recorded each recovery phrase word correctly. Then, store the recovery phrase in a safe location.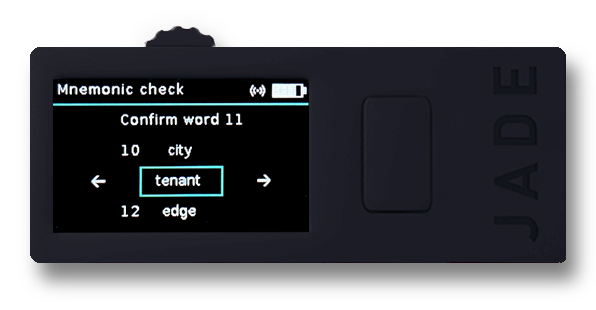 Warning: Your recovery phrase is the only way to restore your wallet if you lose access to it (for example, you forget your PIN or lose your device). Blockstream never knows your recovery phrase and cannot help you restore your wallet if you lose it.
4.
Blockstream Jade will ask you how to connect to Blockstream Green. Select Bluetooth® to pair with your iOS device.
5.
Open Blockstream Green and select Blockstream Jade under devices.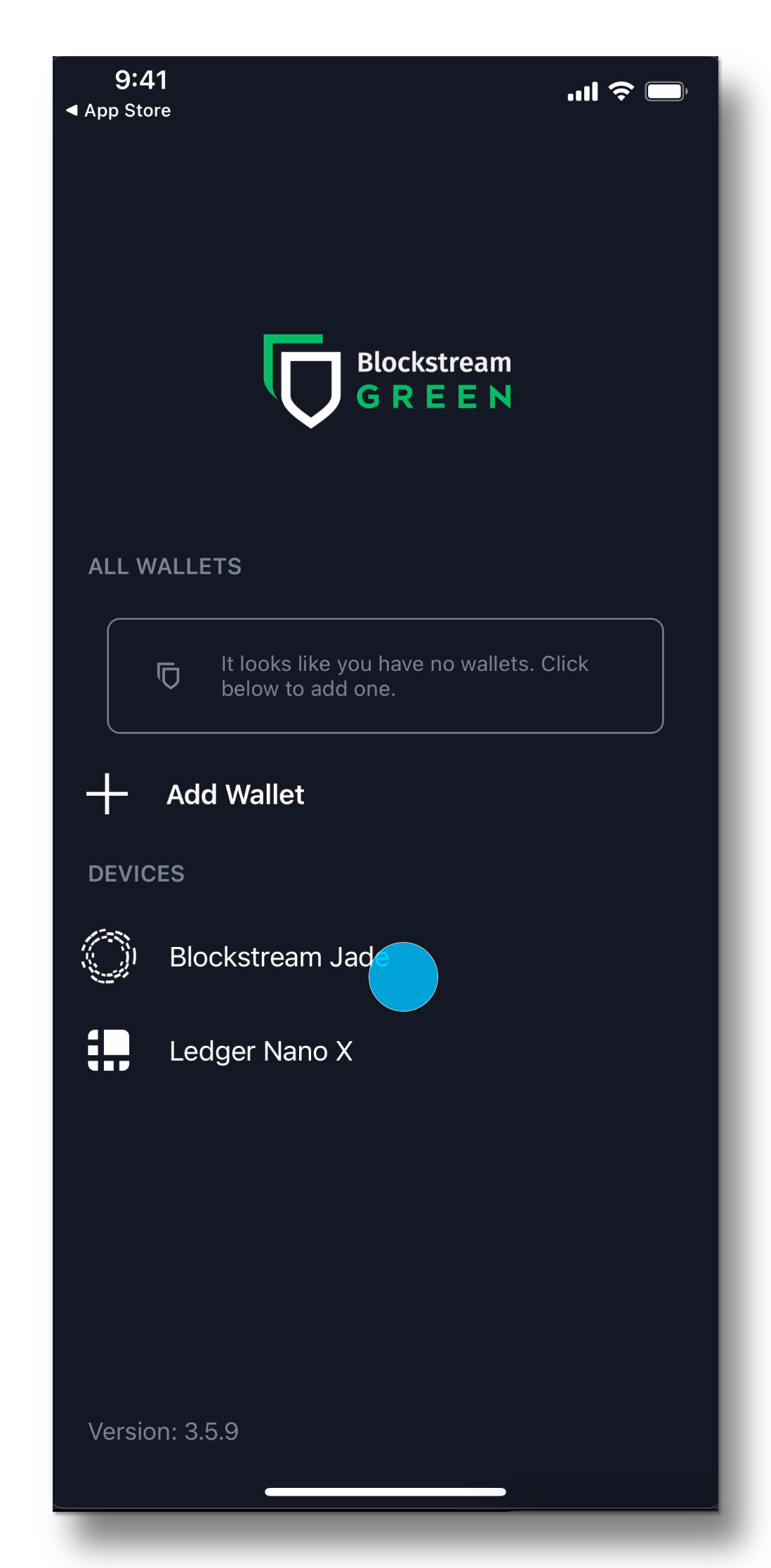 6.
Select your Blockstream Jade on the Blockstream Green companion app. Then, a Bluetooth pairing request will appear on both devices. Verify that the codes are the same, then confirm the pairing on your smartphone and your Blockstream Jade.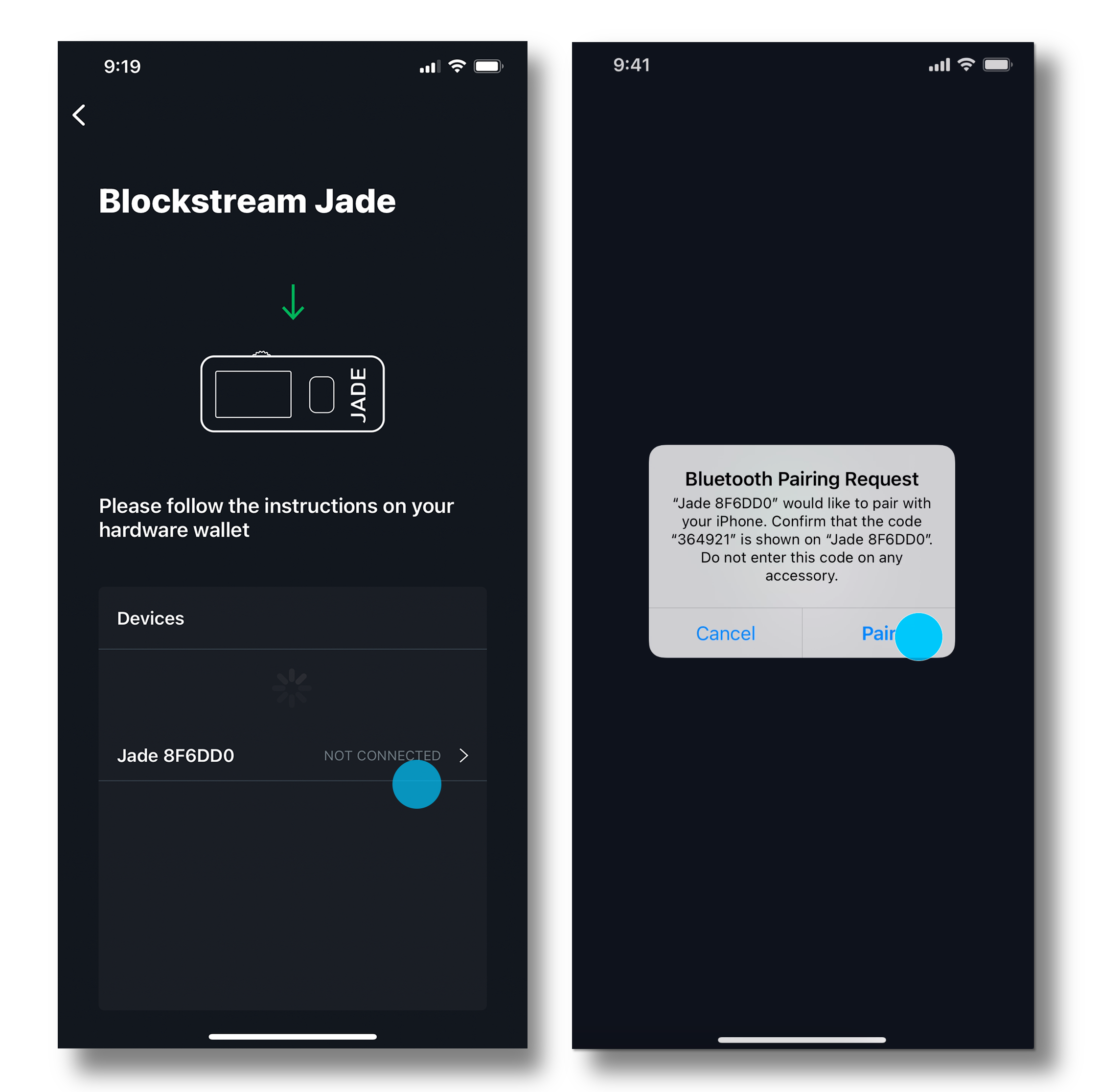 7.
After a successful pairing, you will have the option to choose between a Liquid, Bitcoin, or Testnet wallet. Select Bitcoin to create a new Bitcoin wallet.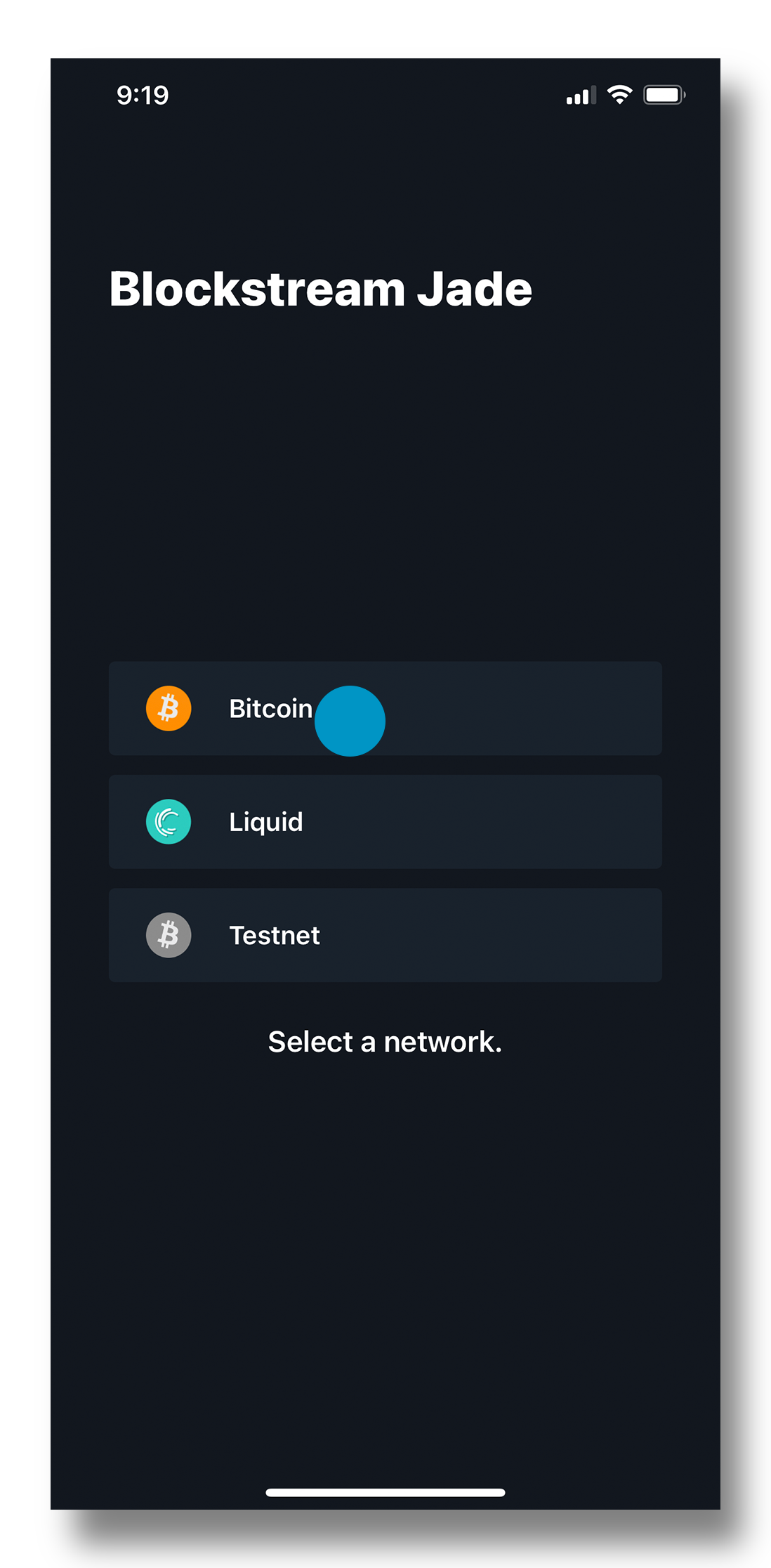 8.
Set your six-digit PIN. This is used to unlock Blockstream Jade each time you login to your wallet.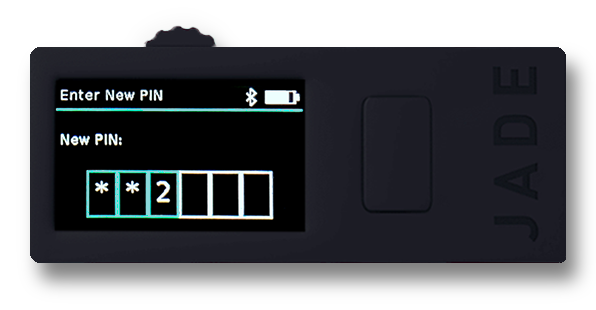 9.
All done! You should now see your wallet open on Blockstream Green. Blockstream Jade will also show that it is Ready! You can now use your wallet to send and receive Bitcoin transactions.
After you have finished using your wallet, disconnect your Blockstream Jade from your device. Next time you want to use the wallet on Blockstream Jade, simply reconnect your device and follow the prompts.