Pre-requisites
1.
Before usage, plug your Blockstream Jade into a power source using the provided cable and charge the device for two hours.
Android setup
1.
Turn on your Blockstream Jade and select Initialize to begin the setup process. Choose New to create a new wallet.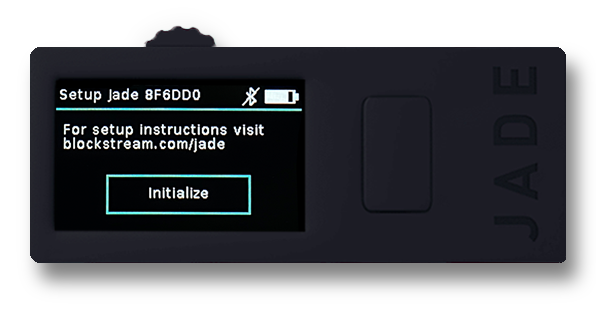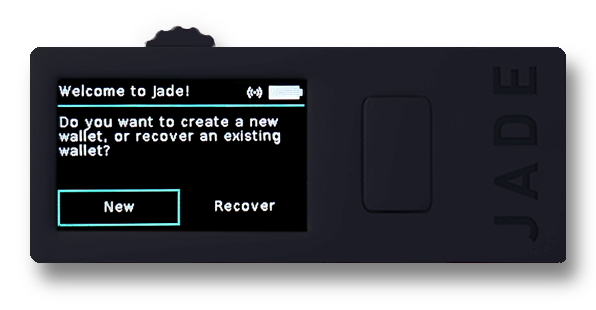 3.
Proceed through the verification process to confirm that you have recorded each recovery phrase word correctly. Then, store the recovery phrase in a safe location.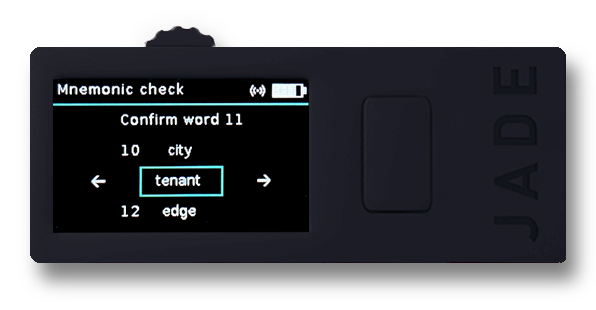 Warning: Your recovery phrase is the only way to restore your wallet if you lose access to it (for example, you forget your PIN or lose your device). Blockstream never knows your recovery phrase and cannot help you restore your wallet if you lose it.
4.
Connect your Blockstream Jade to your Android device with a suitable USB cable (sold separately) and switch on the Blockstream Jade.
5.
Your Android device will ask to open Blockstream Green when it detects your Blockstream Jade.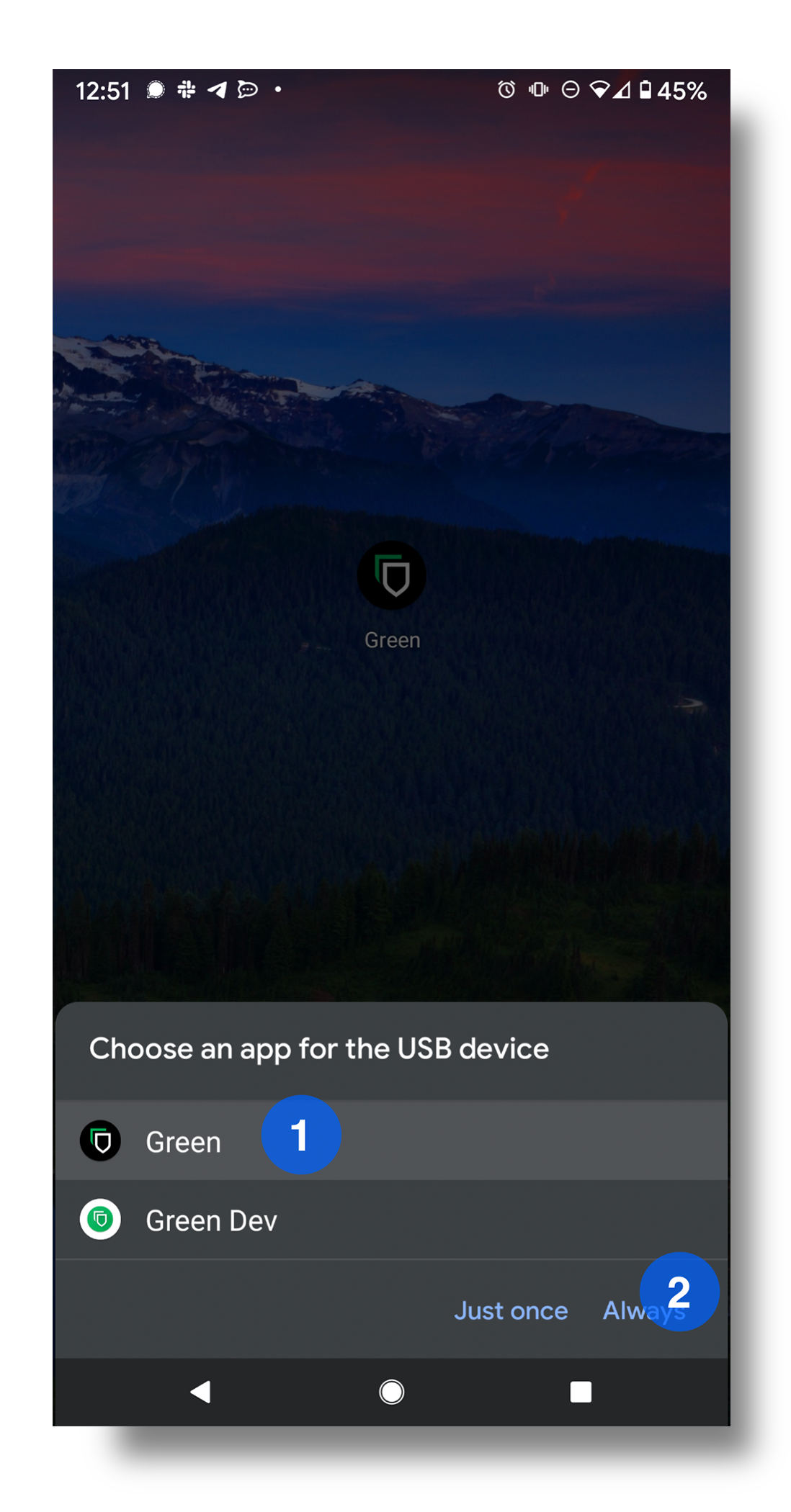 6.
On Blockstream Green, choose your preferred method to connect to your Blockstream Jade. Then, select your device.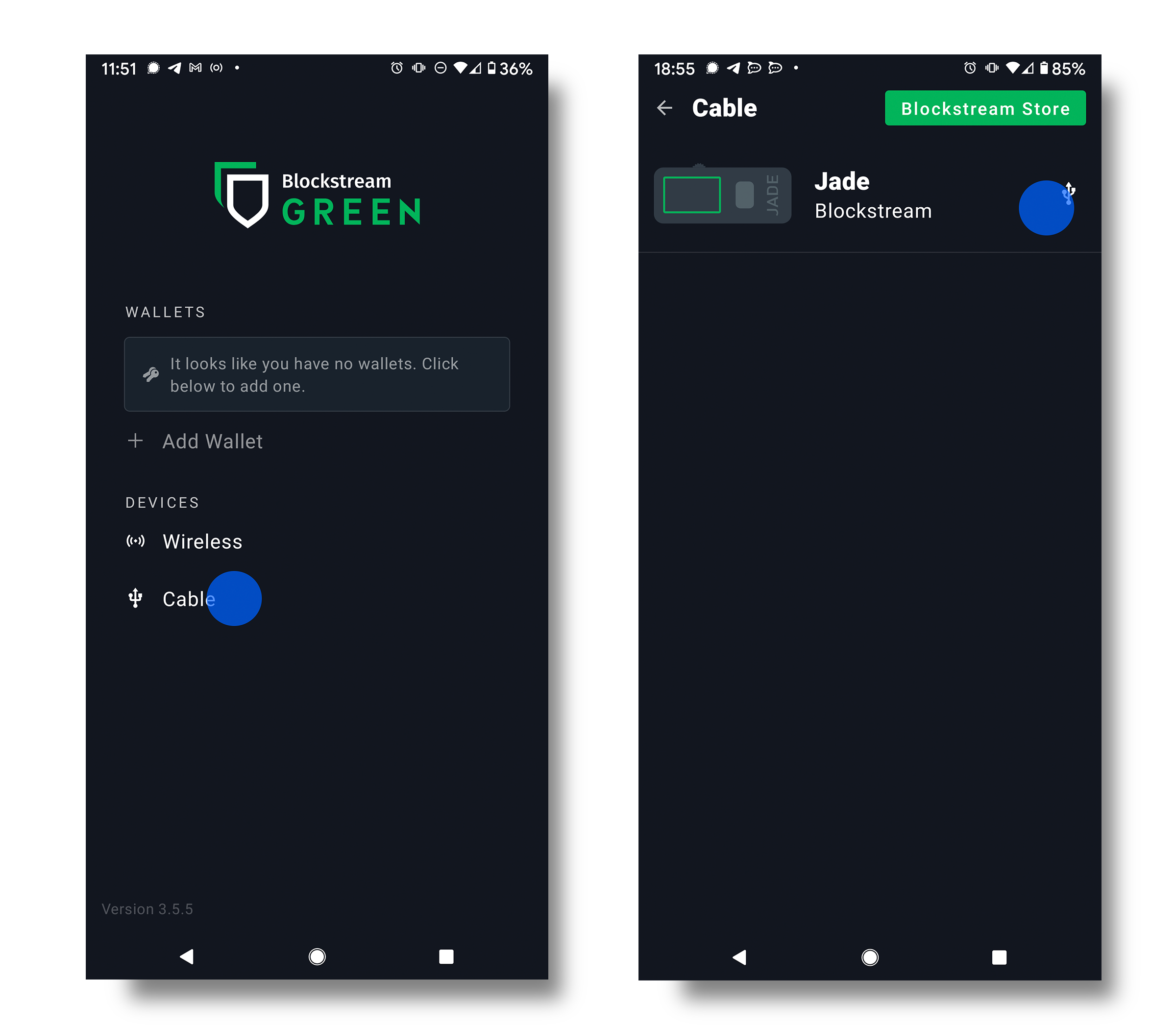 7.
To continue, select the network on which you'll use your Blockstream Jade.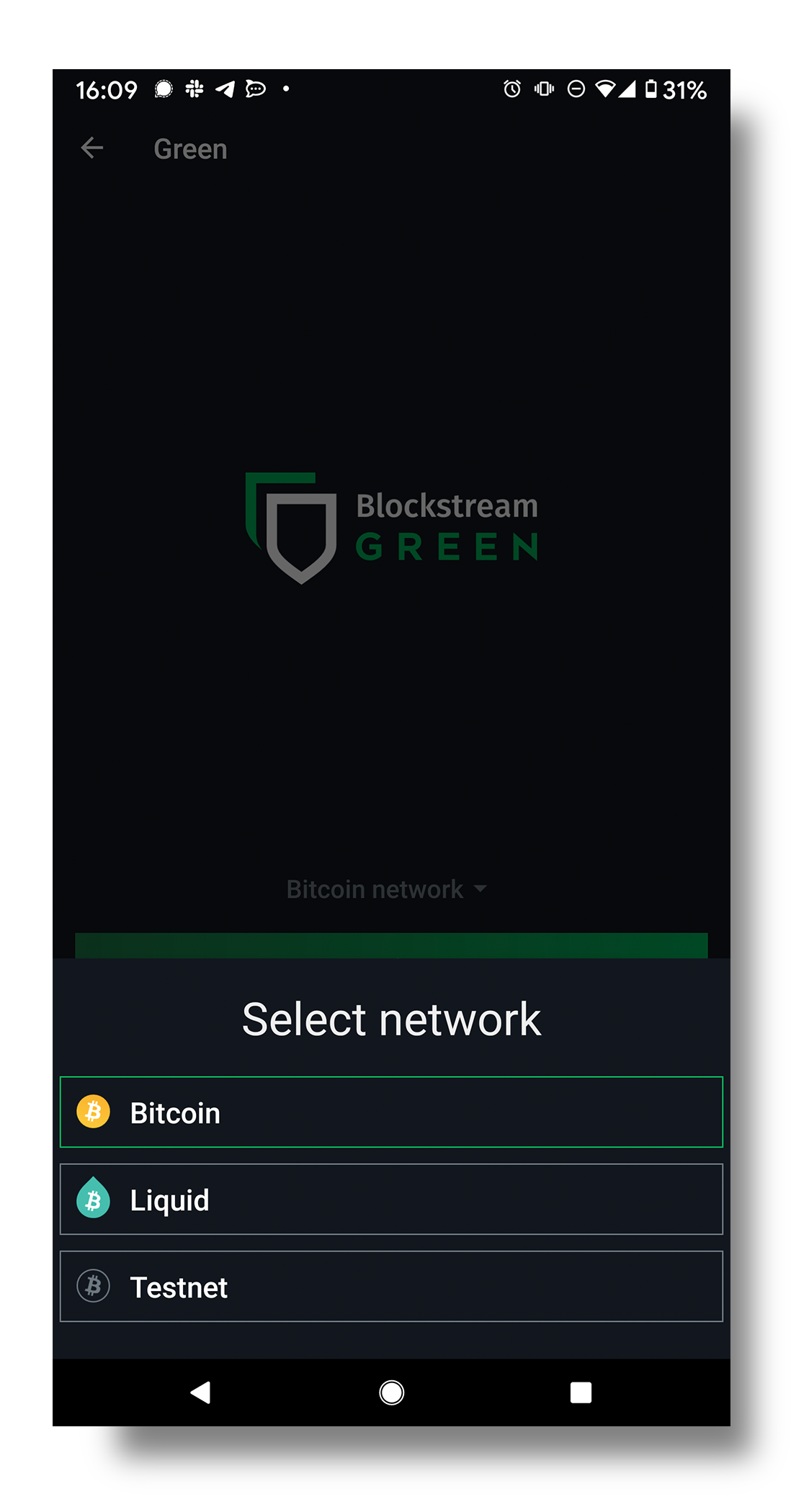 8.
Set your six-digit PIN. This is used to unlock the Blockstream Jade each time you login to your wallet.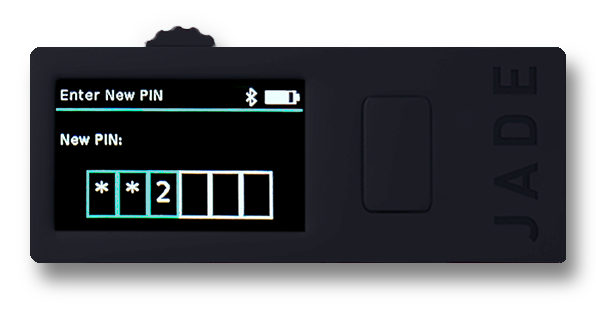 9.
All done! You should now see your wallet open on Blockstream Green. Blockstream Jade will also show that it is Ready! You can now use your wallet to send and receive Bitcoin transactions.
After you have finished using your wallet, disconnect your Blockstream Jade from your device. Next time you want to use the wallet on Blockstream Jade, simply reconnect your device and follow the prompts.