AMP (previously called Managed Assets, or Liquid Securities) accounts allow you to send, receive, and store managed assets, such as security tokens, issued on the Liquid Network. Creating a wallet for this purpose is very easy.
Desktop
Note: If you already have an existing Liquid wallet, you can simply create an AMP account on it, to avoid the hassle of backing up multiple recovery phrases.
1.
Open Blockstream Green and click on Add an AMP Wallet.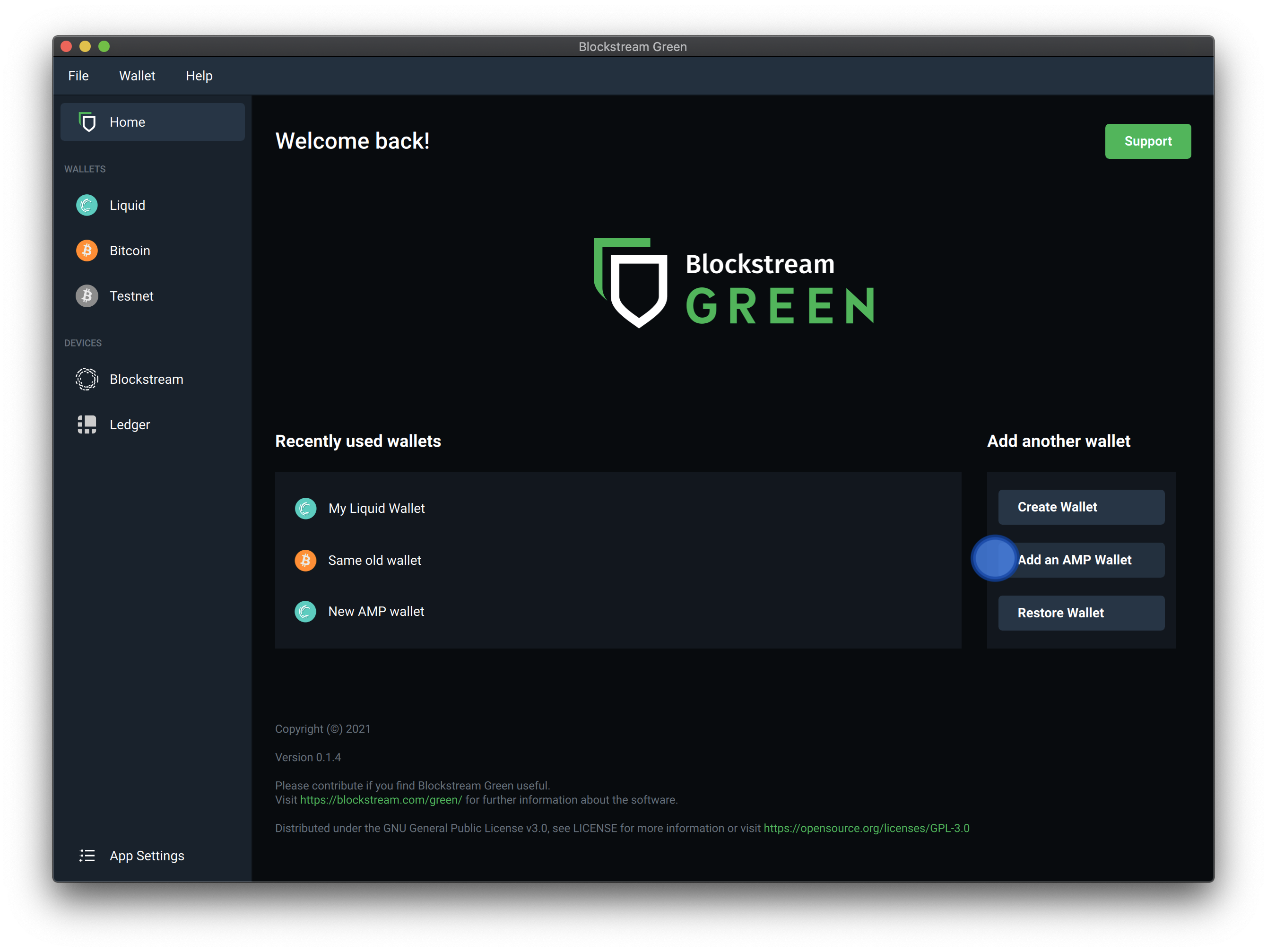 2.
Read and agree to the Terms of Service, then click on Continue.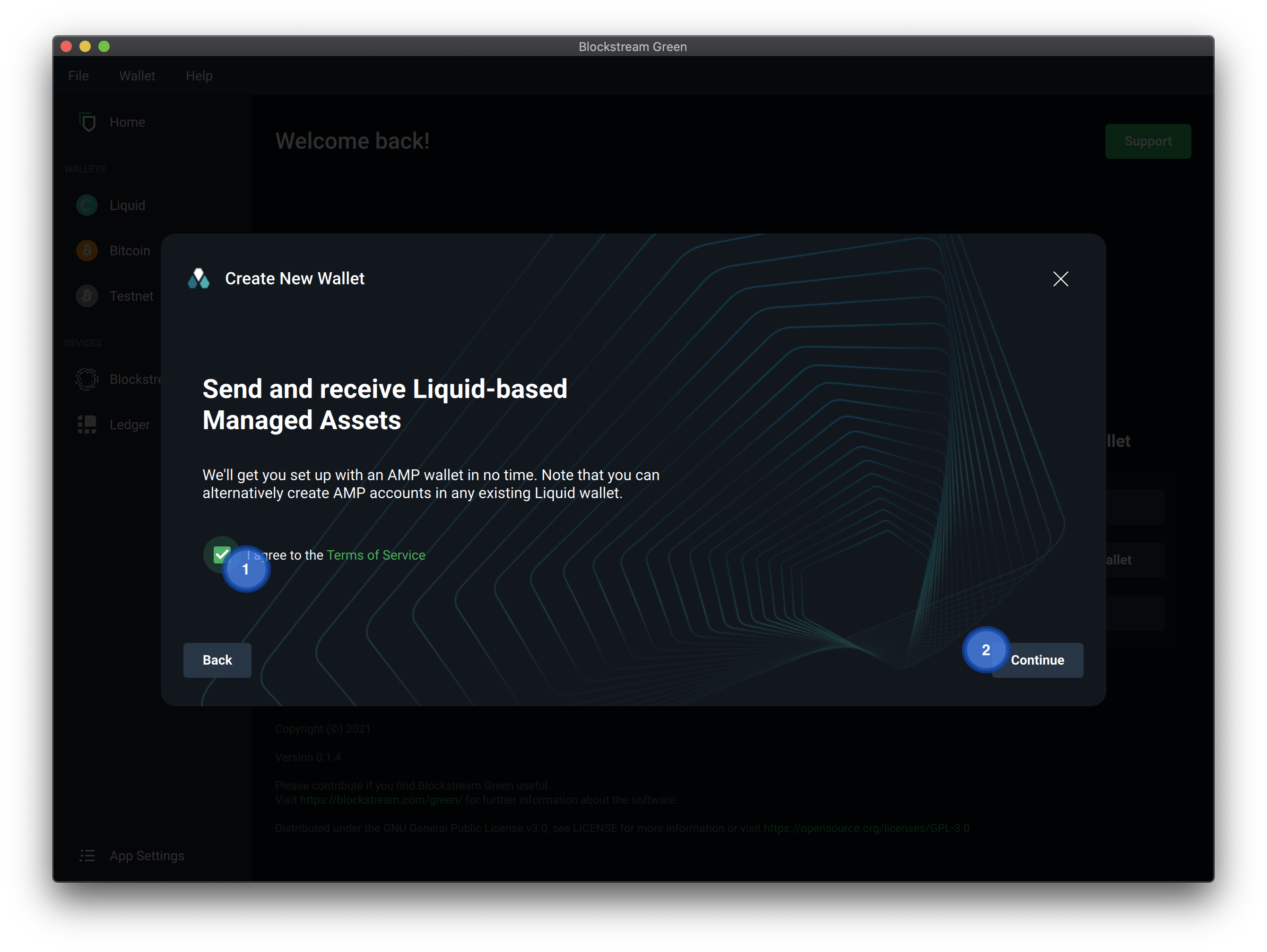 3.
Carefully write down the 24 words of your recovery phrase. Then verify your backup.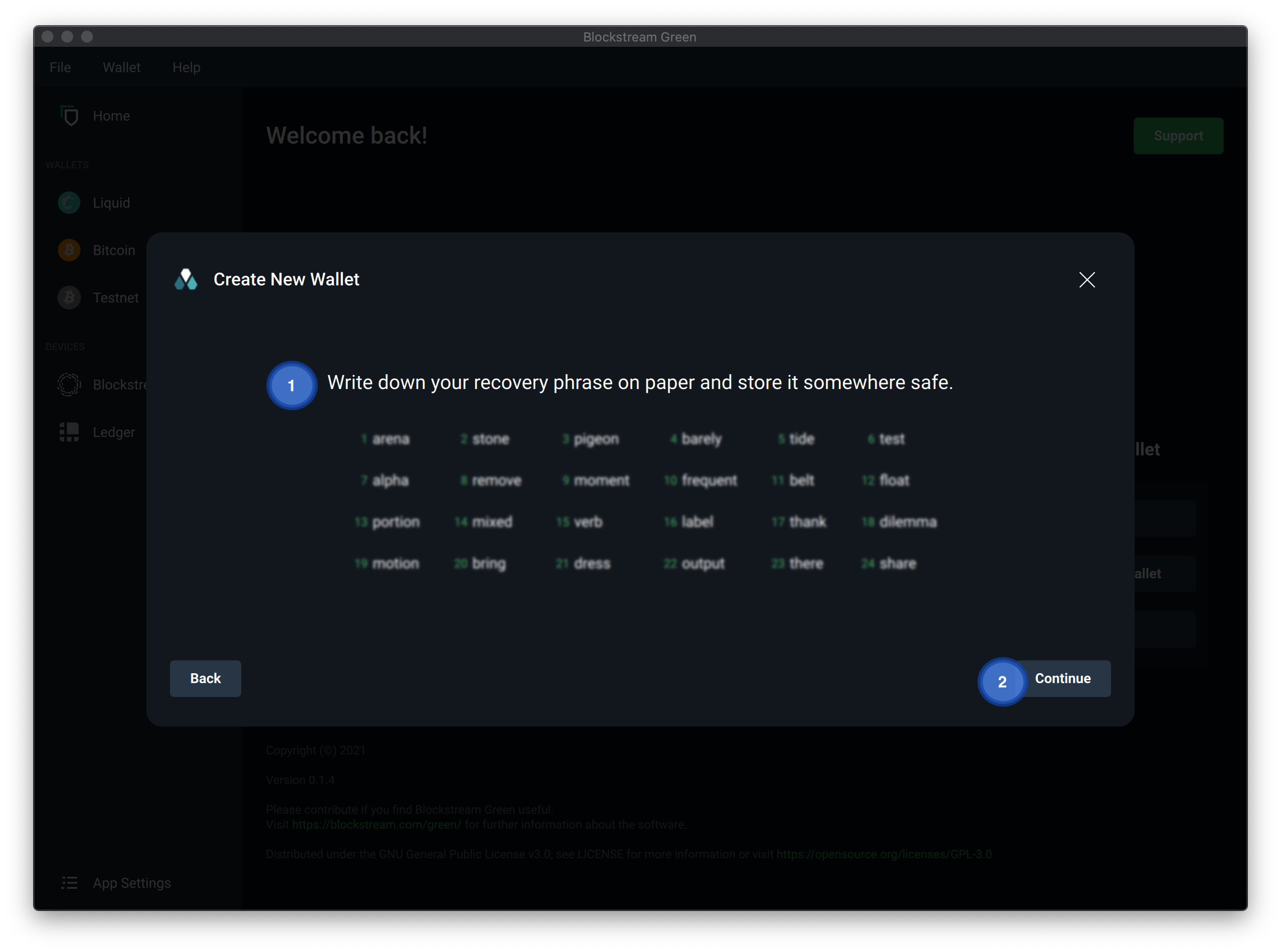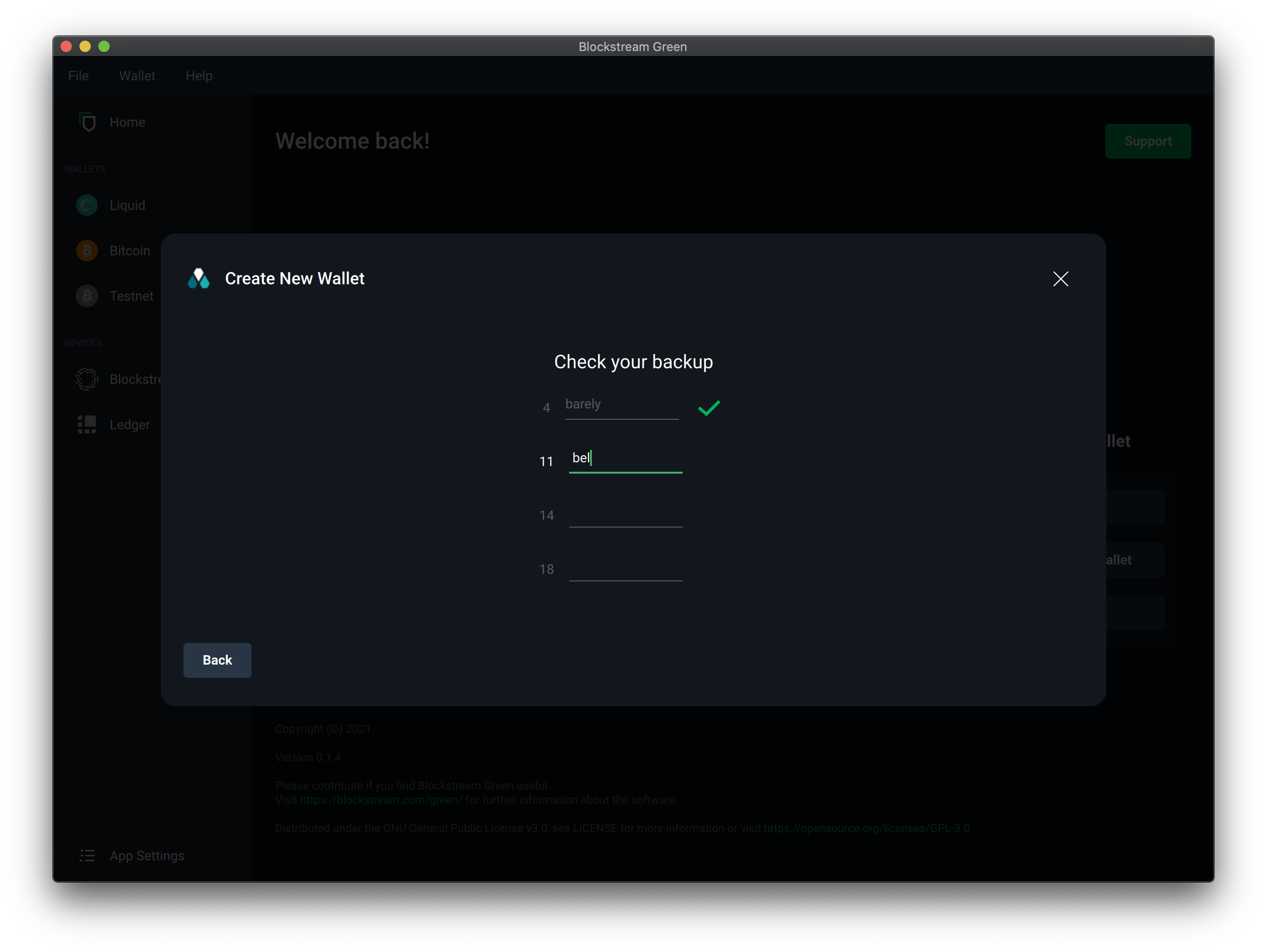 4.
Ensure that you store your recovery phrase backup in a safe location.
Warning: Your recovery phrase backup is the only way to recover your wallet if you lose access to your funds (for example because your PIN is reset). Blockstream never knows your recovery phrase and cannot help you restore your wallet.
5.
Create and verify your PIN.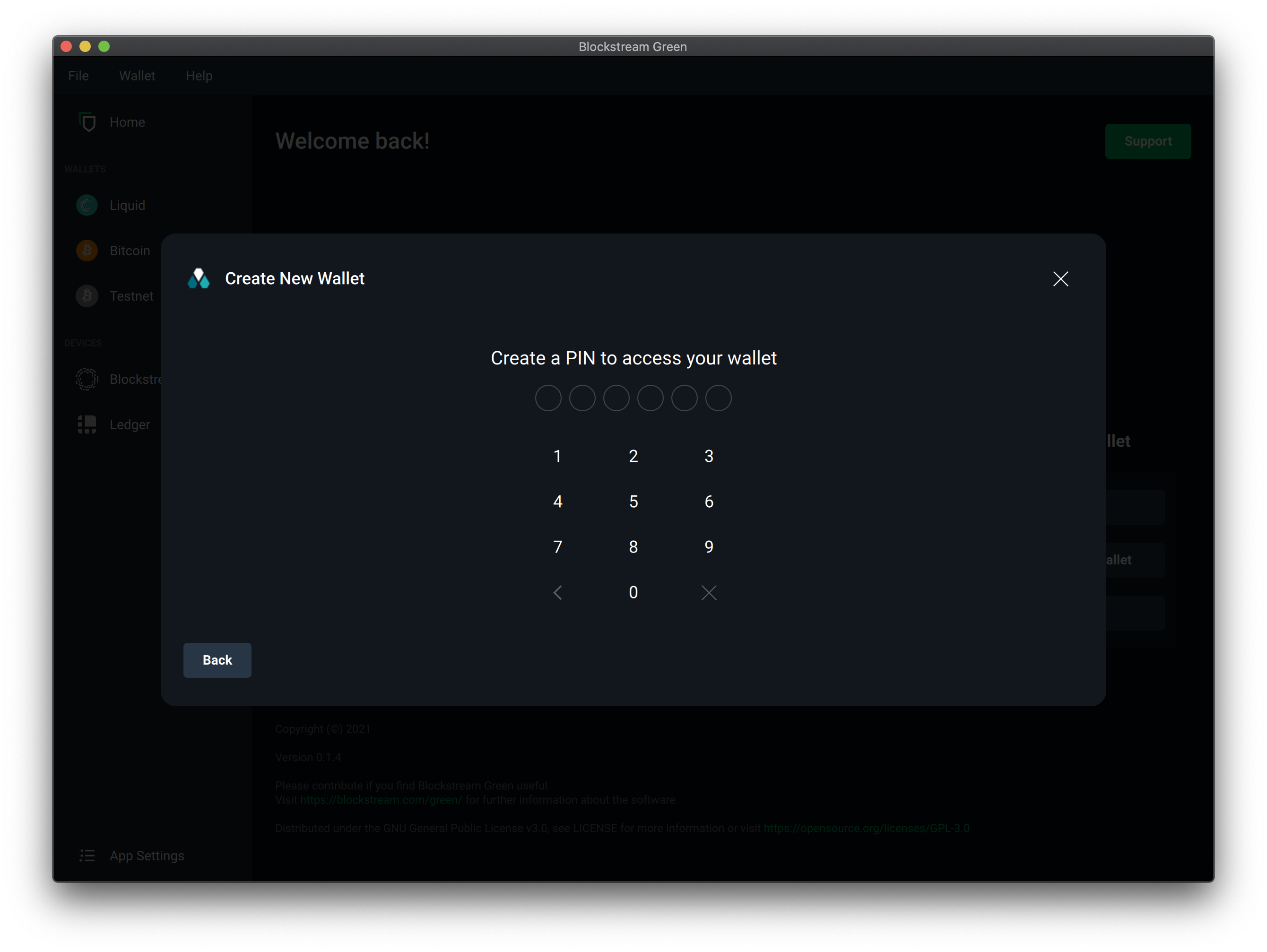 Note: This PIN will be used to unlock only this specific wallet and is separate from the PINs for other wallets you have created before. Your PIN is specific to the device you create it on. If you restore your wallet on a different device, you will need to set a separate PIN.
6.
Your wallet is now set up and ready to be used. In the account view of your Liquid wallet, you will notice that your AMP account looks a little different from your standard Liquid account. The AMP ID shown in the top right corner of the screen is necessary to receive authorization to move security tokens. Copy your AMP ID and share it with the issuer of a security token you are holding in order to obtain authorization.