The Blockstream Green team has worked hard to maintain support for all of our wallet apps since 2013. However, keeping so many wallets active is becoming a drag on our resources and holding back the development of our leading wallets Blockstream Green and AQUA.
With this in mind, we're making the difficult decision to end support for the old wallet apps that we built on non-GDK infrastructure. We're scheduling the deprecation date for January 4th, 2021. The following wallet apps will be affected: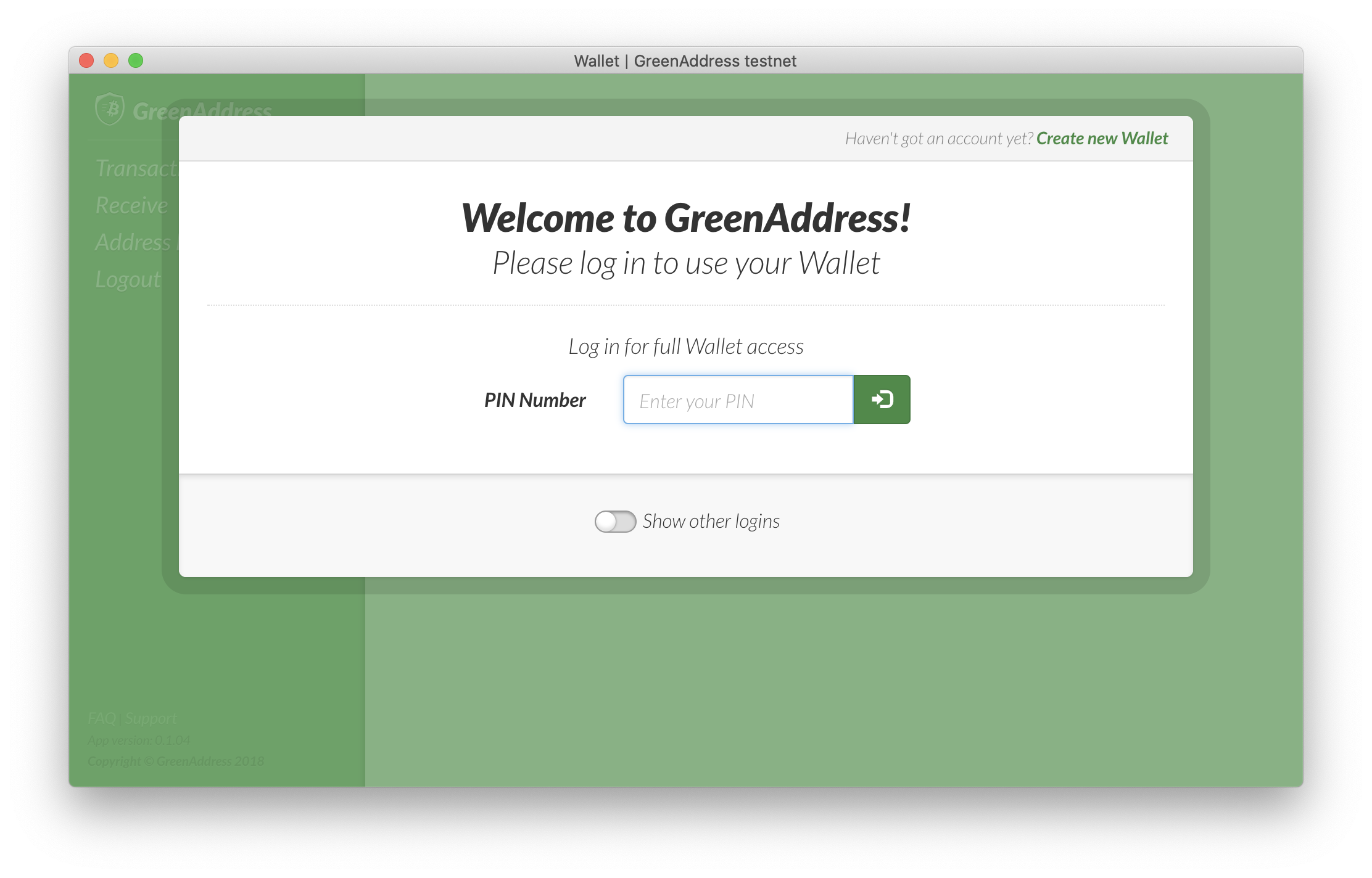 GreenAddress for desktop: One of the apps that will be deprecated.
Blockstream Green on all platforms, and AQUA on iOS will continue to work as normal.
How will you be affected?
After the deprecation date, you will be able to log in, but you will no longer be able to receive or send on your wallet through any of the apps listed above. To access your funds, you will need to download the latest version of Blockstream Green and import your recovery phrase.
Warning: We will never request that you disclose your recovery phrase over email or any other channel. There are many sophisticated scammers that will find ways of demanding your

recovery phrase

. You should only ever enter your

recovery phrase

in the official Blockstream Green app.
Why are we doing this now?
There were many reasons that we had to end support for the wallets, with the primary motivations as follows:
Outdated features: Maintenance for these older wallets ended a long time ago. As a result, they do not support many of the latest features available in Blockstream Green and AQUA.
Strain on support services: A lack of maintenance inevitably leads to an accumulation of bugs. Addressing these bugs on our support channels was taking up a significant amount of our team's time.
Diluting testing resources: We have to test all changes to Blockstream Green and AQUA architecture across all of our old wallets too. These testing resources would be better spent on our new, actively-maintained wallets.
Holding back new features: We have also been unable to release new updates and features as fast as we would like due to concerns about breaking the old wallets. Ending support for the older wallets will allow us to simplify the server architecture and provide a more robust service going forward.
What do you need to do?
If you are using one of the wallets listed above, you will need to:
Tip: If you already have a wallet on Blockstream Green for mobile, you may want to consider restoring your wallet on Blockstream Green for desktop, which supports login to multiple wallets at the same time.
3.
Your wallet balance and transaction history will be displayed as normal in the new wallet.
Note: If you currently log in with a PIN and have lost your

recovery phrase

, open your old wallet app and go to Settings > Show

recovery phrase

, then make a safe backup of the

recovery phrase

on paper. Then log in to Blockstream Green as above.
Getting help
If you have a problem with moving your wallet to Blockstream Green, contact our support team.