The main account of your Bitcoin wallet uses Blockstream Green's standard 2-of-2 multisignature scheme. In your Blockstream Green desktop application, you can create additional accounts that use 2-of-3 multisig.
2-of-3 accounts provide an alternative option to recover your funds in the event you lose access to your 2FA method or the Blockstream servers become available.
Note: 2-of-3 accounts can currently only be created on Blockstream Green for desktop. You can, however, use them on mobile by creating a 2-of-3 account in your desktop application and then recovering that wallet in your mobile application.
1.
In your Blockstream Green desktop application, log into your Bitcoin wallet. Then select Wallet > Add New Account.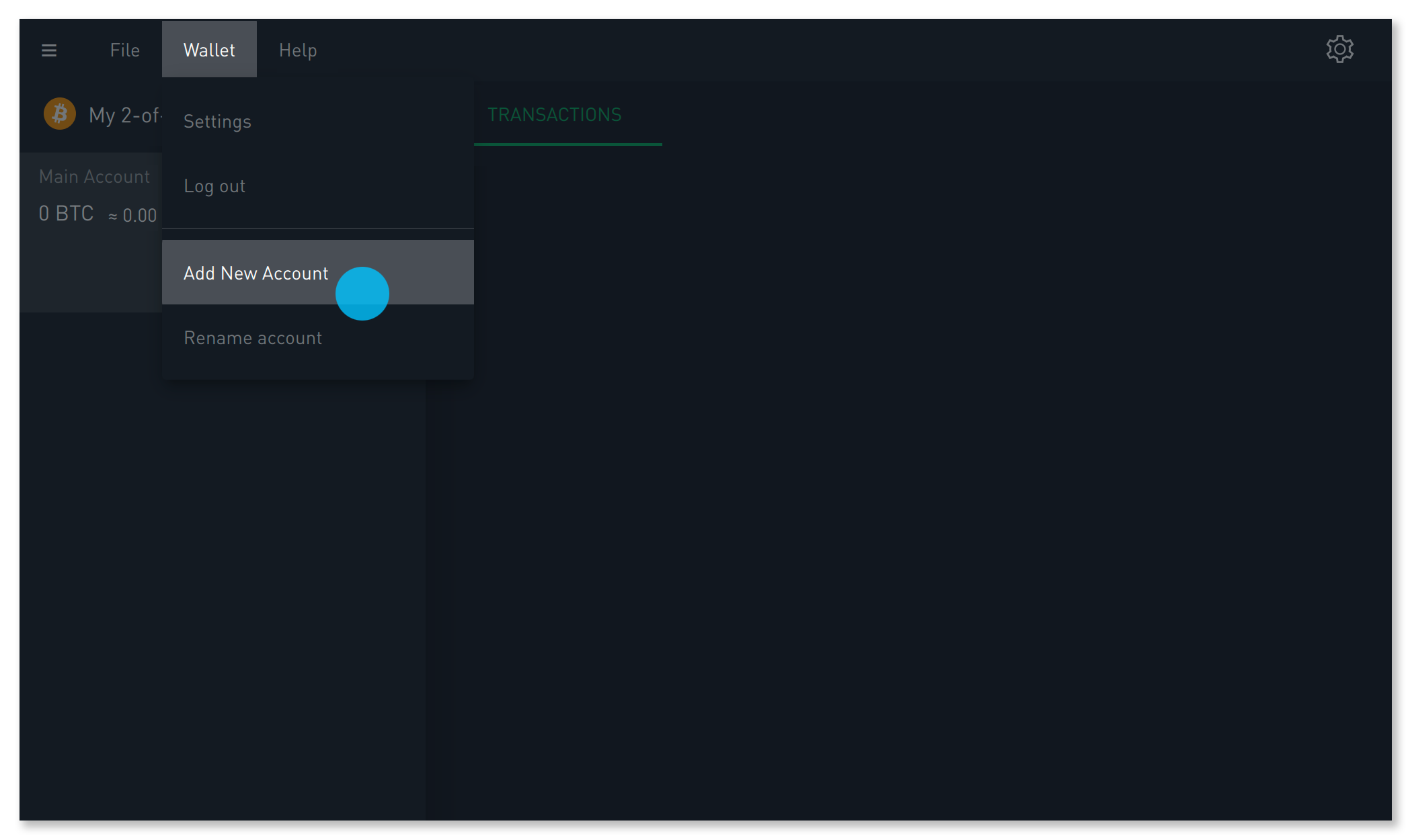 2.
From the list of account types, select 2of3 Account and click Next.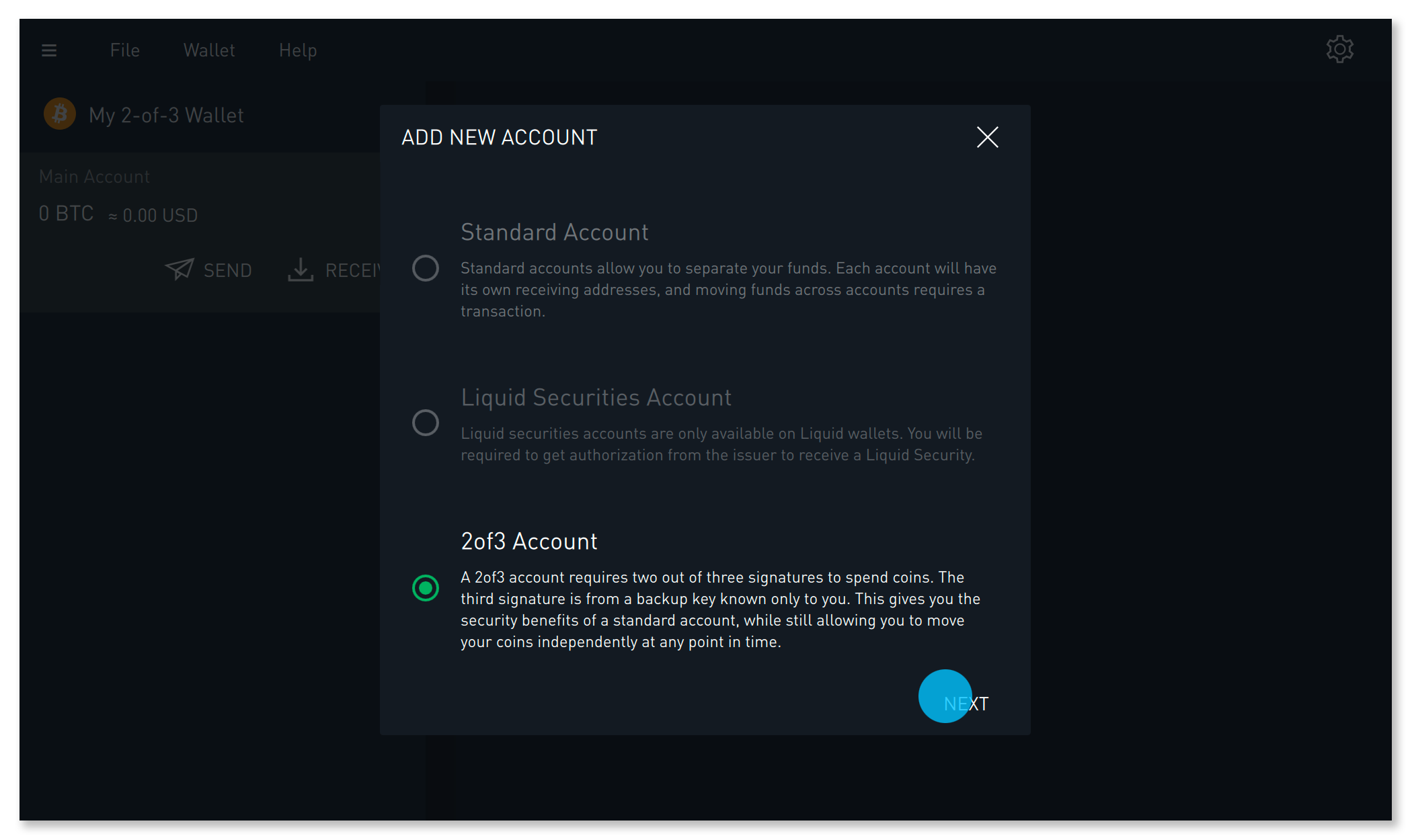 3.
Name your account and click Create.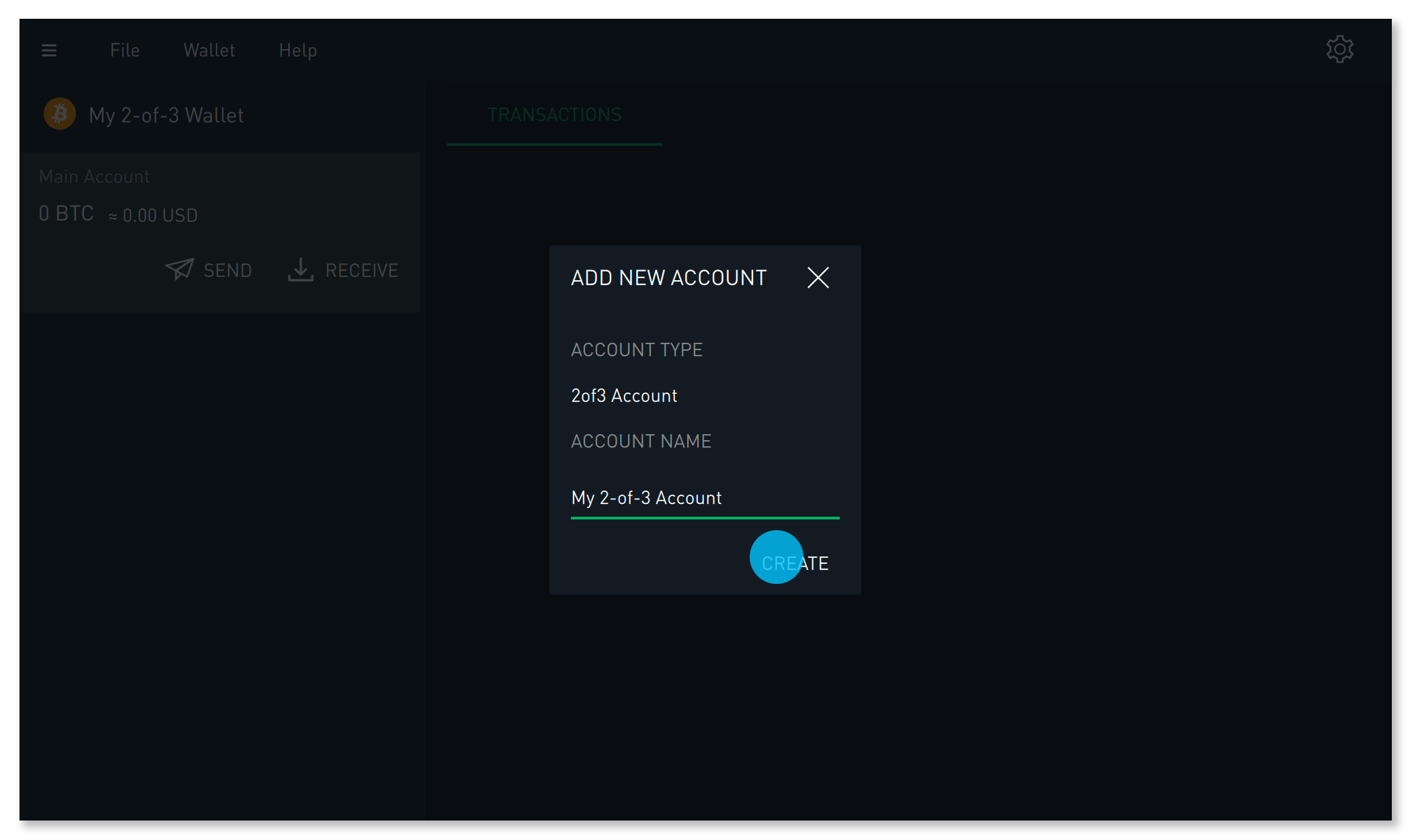 4.
Carefully write down the 24 words of your recovery phrase and copy the account's xpub. Store the recovery phrase in a safe physical location that you will not forget. Store the xpub on your computer, but take care of the file and consider making a backup on removable media, like a thumb drive. If anyone gains access to your xpub, they will have access to your entire transaction history. Once done, click OK.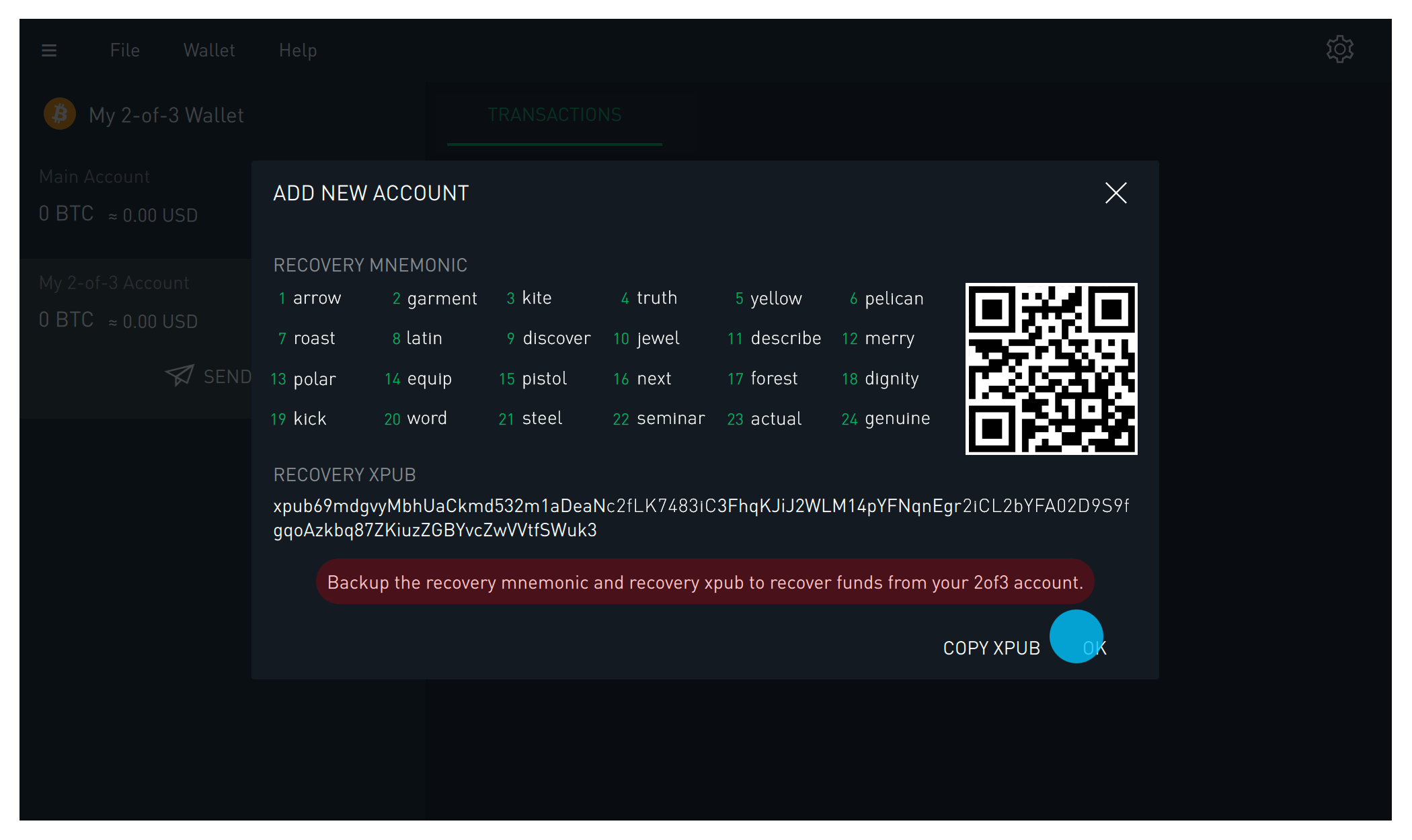 Warning: Your recovery

recovery phrase

and xpub will both be required to restore access to your wallet. If you lose either your

recovery phrase

or xpub, you will need both the recovery phrase and the 2FA method associated with the wallet within which you created your 2-of-3 account to recover your funds. Blockstream never knows your

recovery phrase

and cannot help you recover your funds.
5.
Your 2-of-3 account is now set up and ready to be used.