If the Face ID toggle in your Blockstream Green app is activated, your app will use Face ID to unlock your wallet the next time you open it. You can always opt to unlock your wallet with your PIN instead.
Just like you can use different PINs for your Bitcoin, Liquid, and testnet wallets, you can also activate and deactivate Face ID independently for each wallet.
Warning: Ensure that you will always remember your PIN. It is still required for completing certain actions within the wallet.
To turn on Face ID on Blockstream Green for iOS:
1.
Open your wallet and enter the settings menu by tapping the gear wheel in the bottom left corner.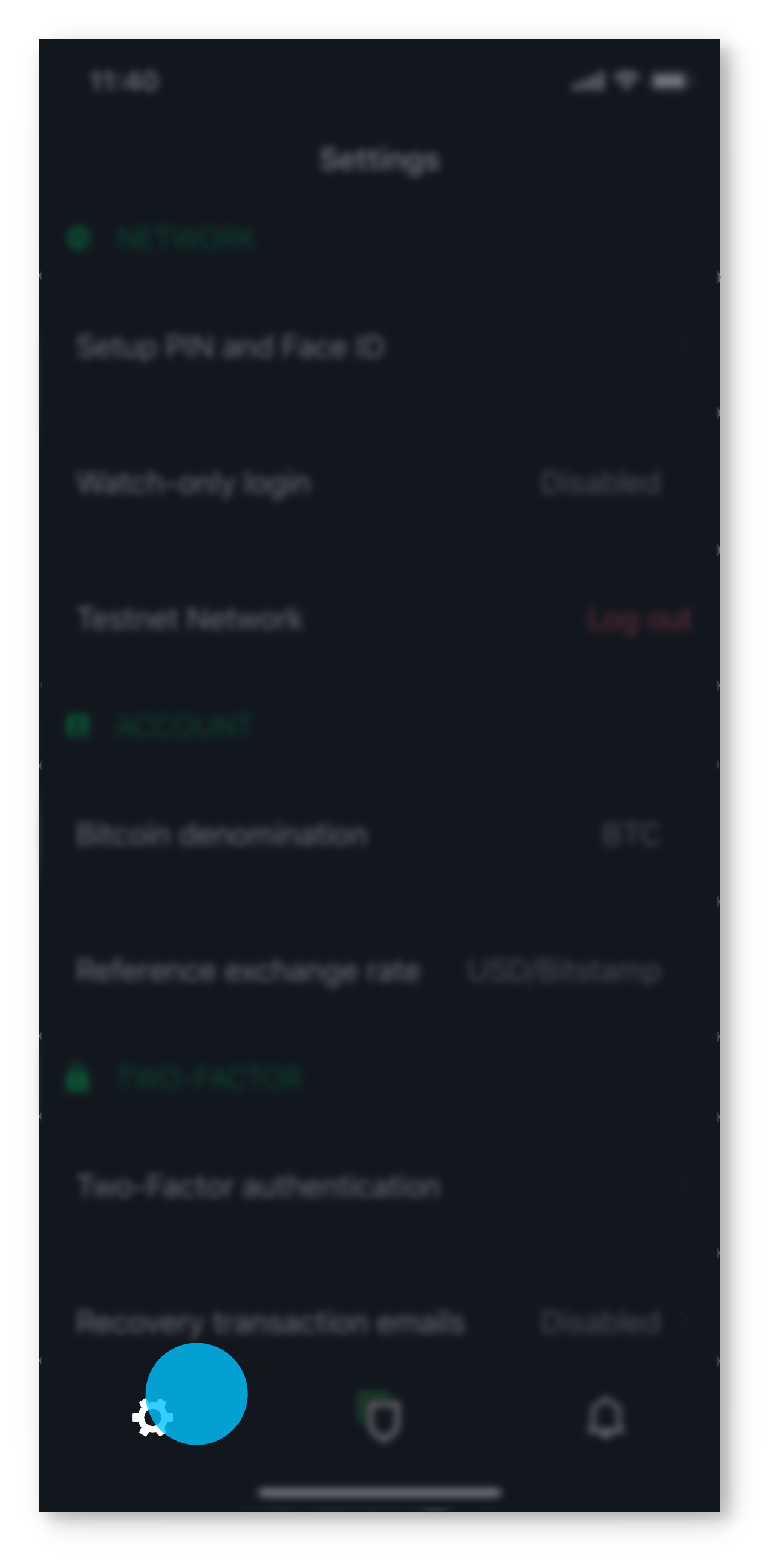 2.
Tap Setup PIN and Face ID under Network.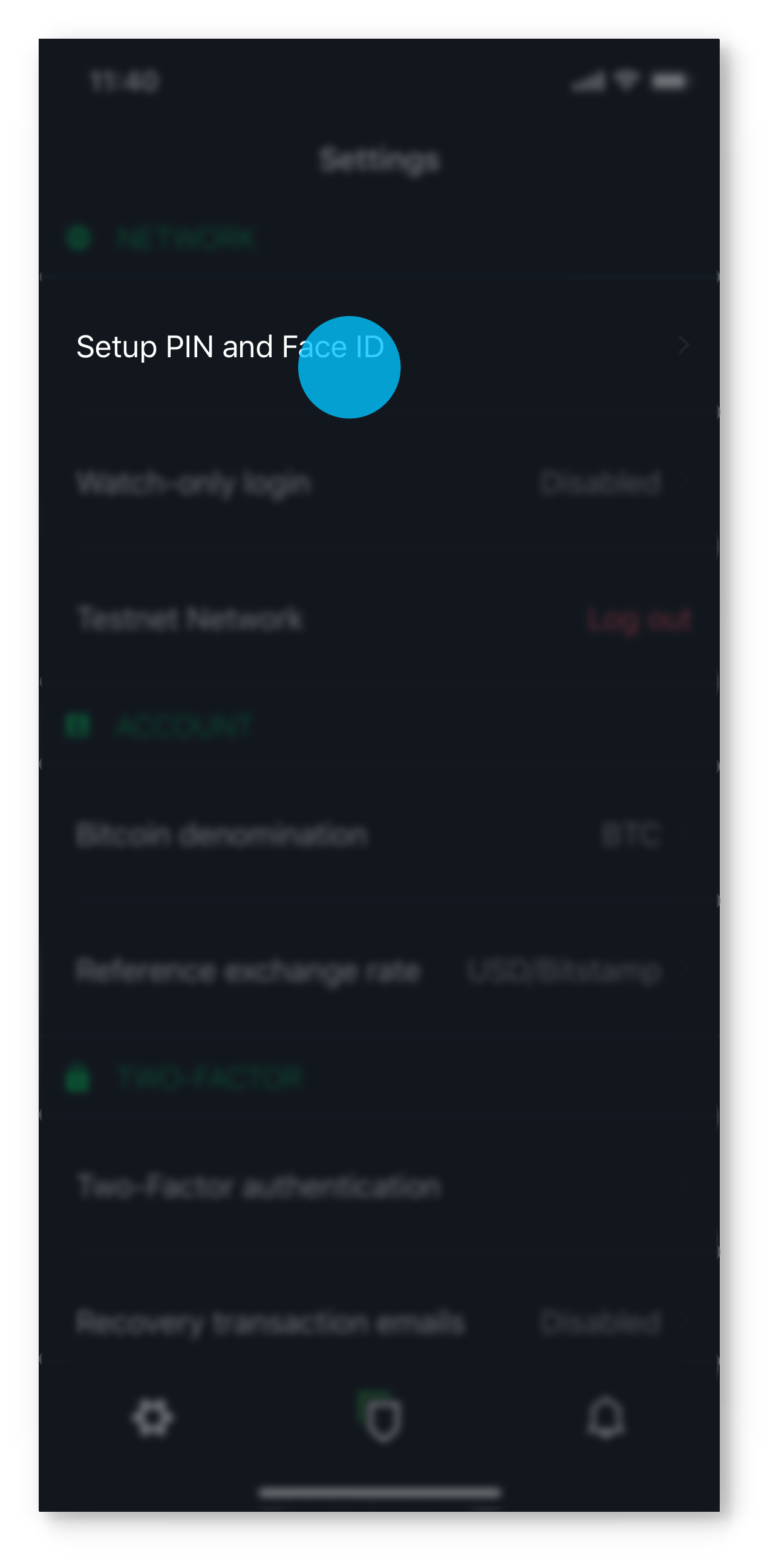 3.
Tap the Face ID toggle. If this is the first time you are activating Face ID on Blockstream Green, you will be prompted with a dialogue to allow the use of Face ID in your app.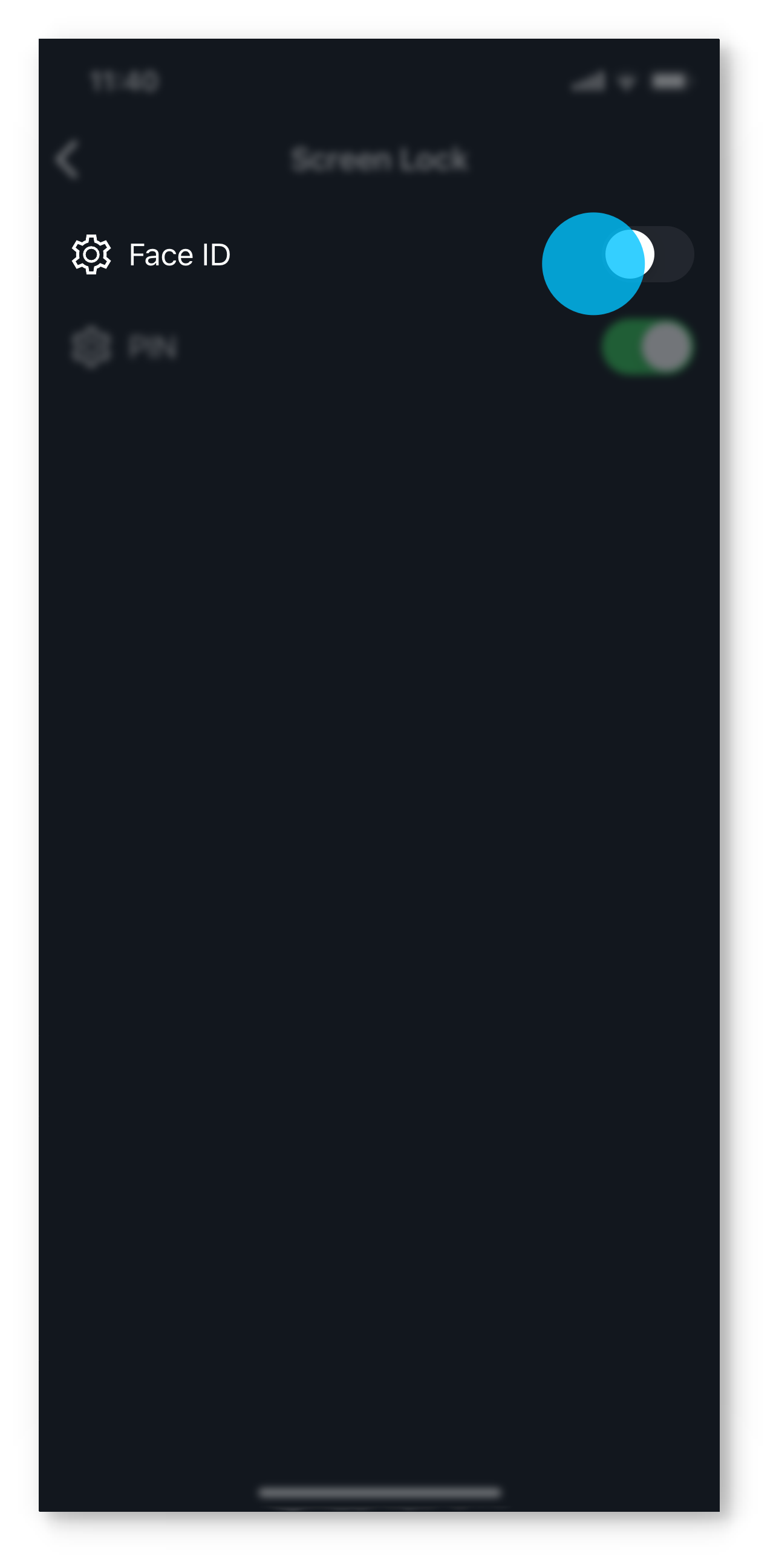 Note: If you have denied Blockstream Green access to Face ID in the past, you can change the permissions in your iOS settings.