The Liquid Network is a Bitcoin sidechain, which means that bitcoins (BTC) can be transferred from the Bitcoin mainchain to the Liquid sidechain ("peg-in") and back again ("peg-out").
BTC transferred to the sidechain are known as Liquid Bitcoins (L-BTC) and operate on a different security model to BTC on the mainchain.
Note:

The amount of L-BTC on the Liquid Network is always verifiably backed by an equal amount of BTC locked on the mainchain.
How Peg-Ins Work
Anyone can initiate a peg-in with a Liquid node. The peg-in process involves sending BTC over the Bitcoin network to a peg-in address that is controlled by the Liquid Federation. After 100 confirmations, the equal amount in L-BTC can be claimed on the Liquid sidechain. The high number of confirmations is necessary to ensure the network isn't affected in the unlikely event of a chain reorganization on Bitcoin.
A peg-in is the only way to issue new L-BTC on the Liquid Network.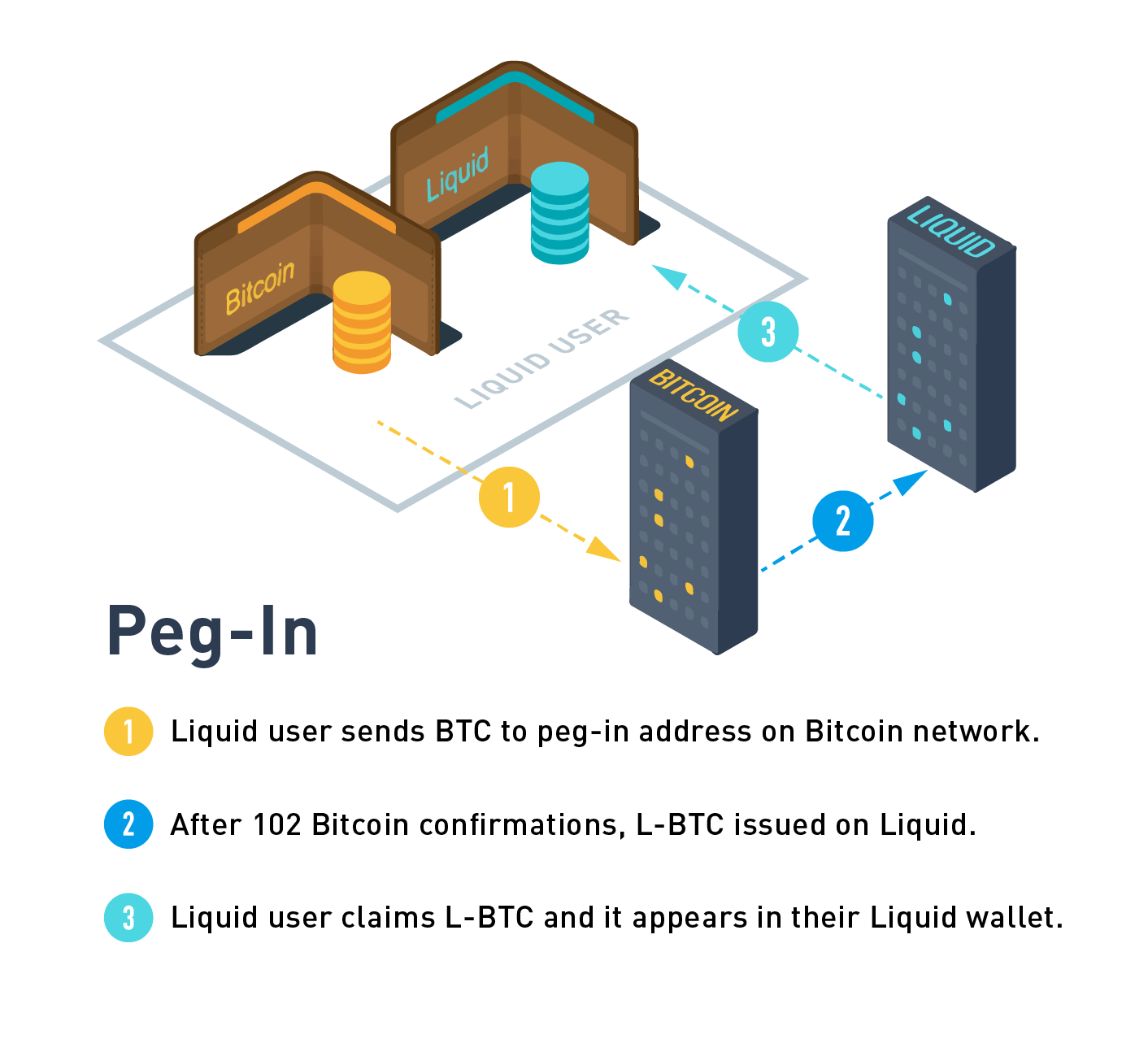 Not All Users Need to Peg In
While it's possible for anyone moderately technical to initiate a peg-in, most users will prefer not to due to the abundance of convenient options available for exchanging BTC for L-BTC. For example, many exchanges peg in large amounts of L-BTC ahead of time in order to facilitate the fast and convenient exchange of BTC and L-BTC for their users.
Peg-Outs
A peg-out involves burning L-BTC on the Liquid sidechain to release an equivalent amount of BTC on the Bitcoin mainchain. Although only Liquid Federation members can perform a peg-out, there are many alternative ways to convert L-BTC to BTC.
Warning: You should always ensure you have a means of converting L-BTC to BTC before starting any peg-in process.